Snowfeet are made of highly durable and lightweight fiberglass reinforced material. Metal ski edges enable easy stopping. Heel brake lets you slow down. Adjustable bindings let you attach Snowfeet to any shoe.
Snowfeet are extremely light and small, so they fit into any bag and are easy to carry around. You don't need ski boots or any other heavy and expensive equipment.   
Use them for downhill on and off the slopes, in snowparks, through forest trails, and even for cross-country skiing.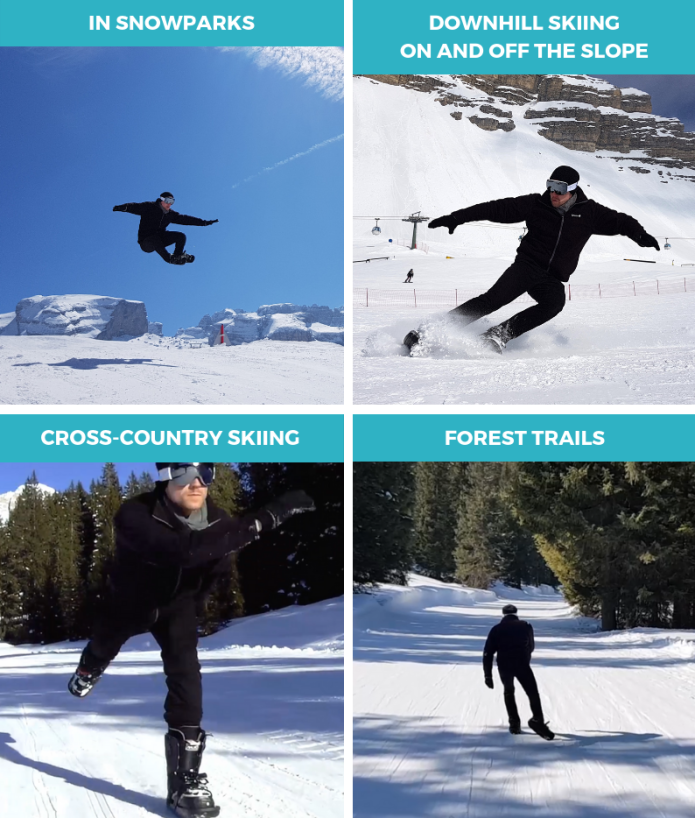 Just attach Snowfeet to any winter shoes or snowboard boots with bindings. We recommend waterproof shoes that fix your ankle firmly.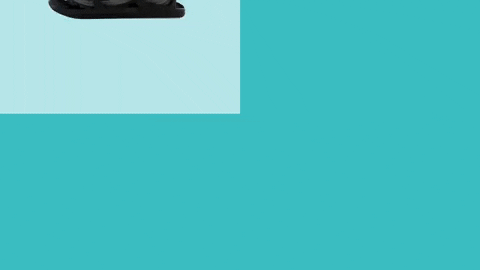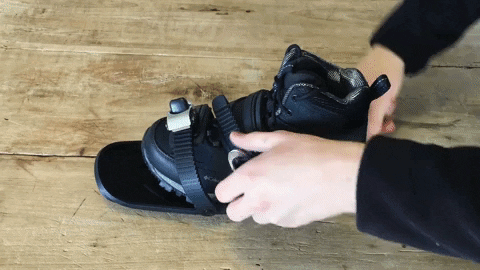 Note:
One size fits all. We recommend adjustable snowfeet for shoes of size: 5-13 US / 37-47 EU.